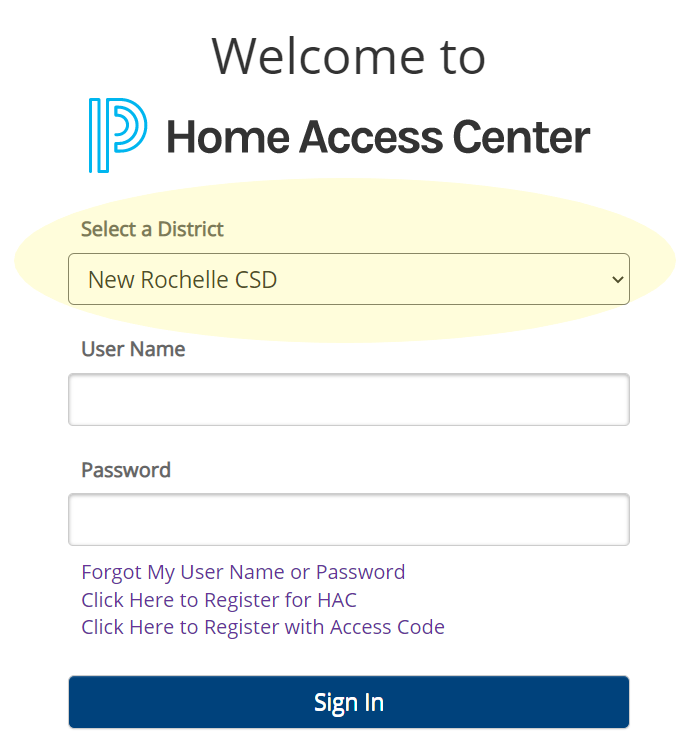 Next enter your new password.

Enter two challenge questions.
Forgot Username or Password?
To reset you password you must have logged in before and the school must have an email.
1. Go to Forgot My User Name or Password on the HAC Login Page
2. Enter your Username or email. It is best to enter your Username.
3. If successful you will see this message: Your request has been submitted. Please check your email for a message from Home Access Center with a password reset link. If you do not see an e-mail, please be sure to check your spam folder. If no e-mail is received, please contact your school district via e-mail: nrhomeaccess@nredlearn.org
Error Messages:
A shared email cannot be used for password recovery. Please use your User Name or contact your school district to change the password. Your email is also used by the other parent/guardian in eSchools. What you can do next: You must use your Username to reset your password. If that does not work go to the Home Access Login Form
IMPORTANT: BE SURE TO SELECT YOUR CHILD'S DISTRICT IN THE PULLDOWN MENU BEFORE ENTERING YOUR USER ID OR EMAIL ADDRESS WHEN REQUESTING A PASSWORD RESET. You have entered an invalid username or password, or your account is currently locked out. Please attempt to use the "Reset Password" feature from this login screen by entering your e-mail address. If you are unsuccessful in resetting you password, please send an e-mail to nrhomeaccess@nredlearn.orgOpens in a new browser tab for further assistance, and include the name of the child. What you can do next: Go to the Home Access Login Form