1.) In order for a student to receive a device they first need to have an nredlearn Google account. This will allow them access to all of our CSDNR instructional technology tools.
To receive an nredlearn account, please contact your guidance counselor or house office secretary. They can take your name down to send to the technology department. Once an account has been created you will be notified by building staff so you can sign into our Google Domain.

2.) Once you receive your nredlearn account you must fill out the CSDNR Acceptable Use Policy (AUP). Both students and parents/guardians must sign off on the AUP in order for the student to be eligible for a school issued device.

In order to read and fill out the AUP you must sign in to One-to-One PLUS using your nredlearn credentials. This is a simple sign in (click "Sign in with Google") that can be completed after receiving and verifying that you can sign into your nredlearn Google account. If you are using a personal device please enter the information in the "Username" and "Password" fields.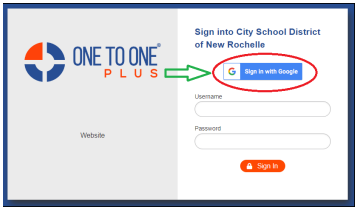 3.) Next, in the top right hand corner, you will see your child's name. Please click on that button.

4.) Click on the word "SIGN" next to the Student AUP and the Device Loaner Form *the orange link denotes the Spanish version of the document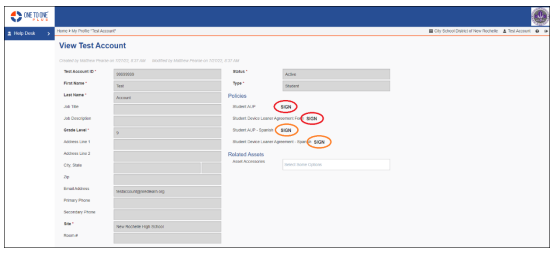 5.) Fill out the required fields and click "I Accept"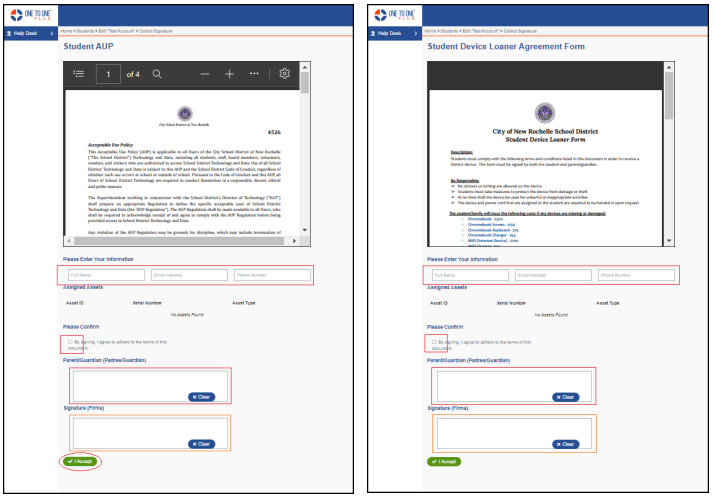 Once this form has been filled out by both the student and parent/guardian, the student can go to their respective building Instructional Technology Facilitator and/or the Technology Teaching Assistant to receive a school issued device.

Thank you for your cooperation and understanding!