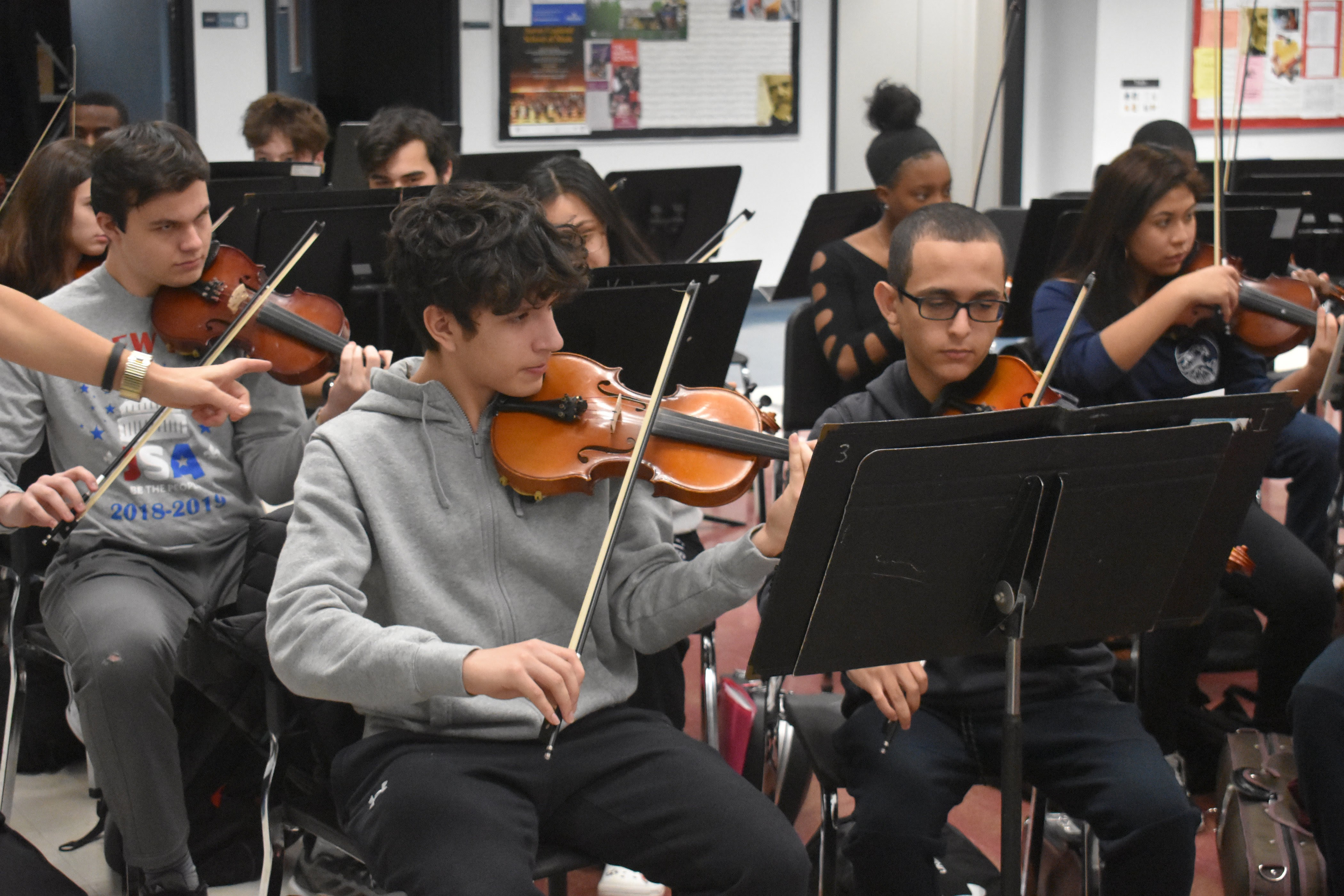 The PAVE Experience
PAVE is the premier arts program at New Rochelle High School. Begun in 1999, our teacher/artists designed PAVE to develop talented students in the arts. Every spring, rising ninth and tenth graders who show promise in one of the four art forms—dance, music, theater or visual arts are encouraged to prepare for a competitive audition.
Each year our very gifted students who show promise join the ranks of the thousands who have gone before them—they experience the PAVE Advantage. They have the opportunity to develop a high level of artistry second to none that helps prepare them for success in college and beyond through a comprehensive sequence of courses specific to their arts concentration.
Successful completion of the requirements enables them to earn a "Performing Arts Major" seal on their high school diploma. Graduates of PAVE have been awarded significant college scholarships to top colleges. They are well-positioned to become the next generation of professional artists and arts leaders.