Join us for the Board of Education Meeting, Tuesday, March 14, 2023, 6:00 p.m./Reunión de la Junta de Educación, martes 14 de marzo de 2023, 6:00 p.m. Watch via Zoom
https://zoom.us/j/96529684917

Date: Thursday, March 23, 2023 Place: New Rochelle High School Planetarium Time: 7:15 p.m. Doors open at 7 Shows begin promptly and no one is admitted once the door closes For further information:
bzeller@nredlearn.org
Admission is Free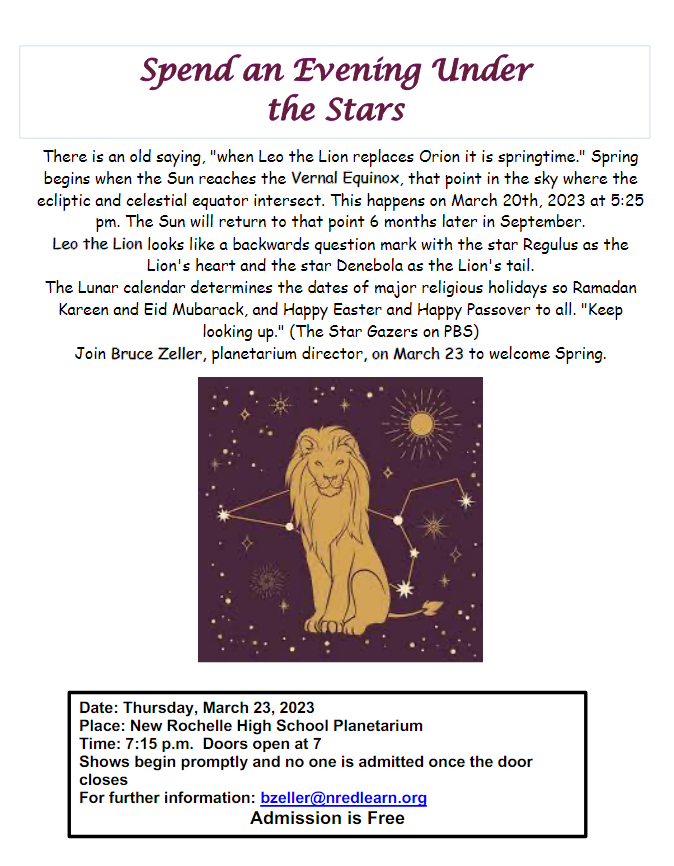 The Senior Class will be selling coffee and hot chocolate for $2 in the House 2 Stack TODAY March 2nd starting at 7:45 am. We have NRHS mugs for sale for $10, with a free cup of coffee or hot chocolate. Here is a picture of the mug!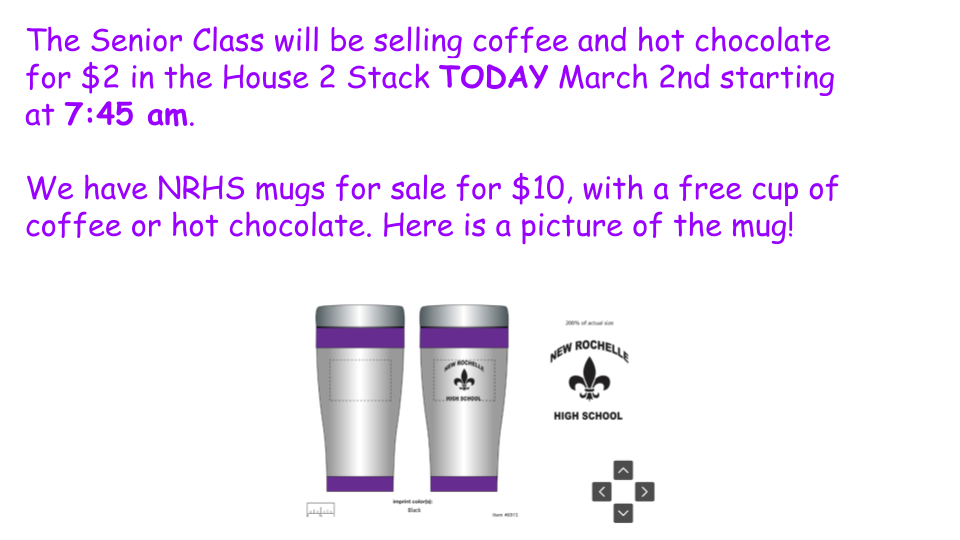 Join us for the Board of Education Meeting, Tuesday, February 7, 2023, 5:30 p.m./Reunión de la Junta de Educación, martes 7 de febrero de 2023, 5:30 p.m. Watch via Zoom
https://zoom.us/j/97696267122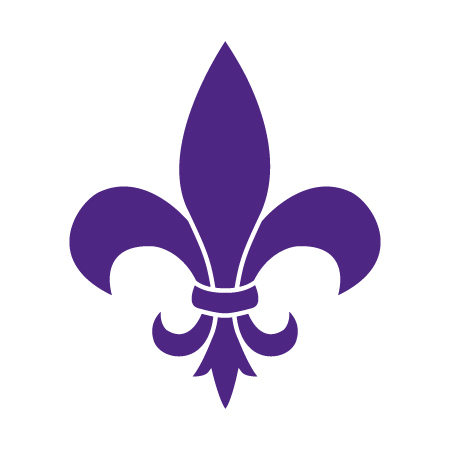 Join us for the Board of Education Meeting, Tuesday, February 7, 2023, 5:30 p.m./Reunión de la Junta de Educación, martes 7 de febrero de 2023, 5:30 p.m. Watch via Zoom
https://zoom.us/j/97088420565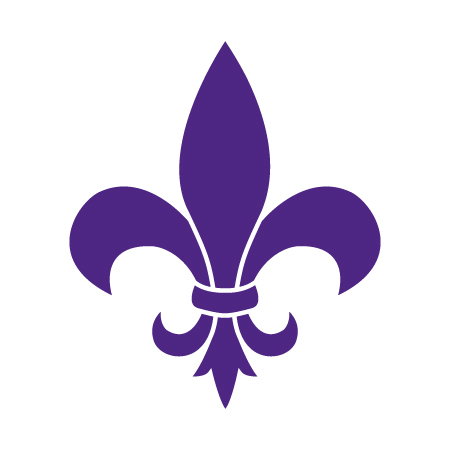 Next week - Spirit Week at New Rochelle HS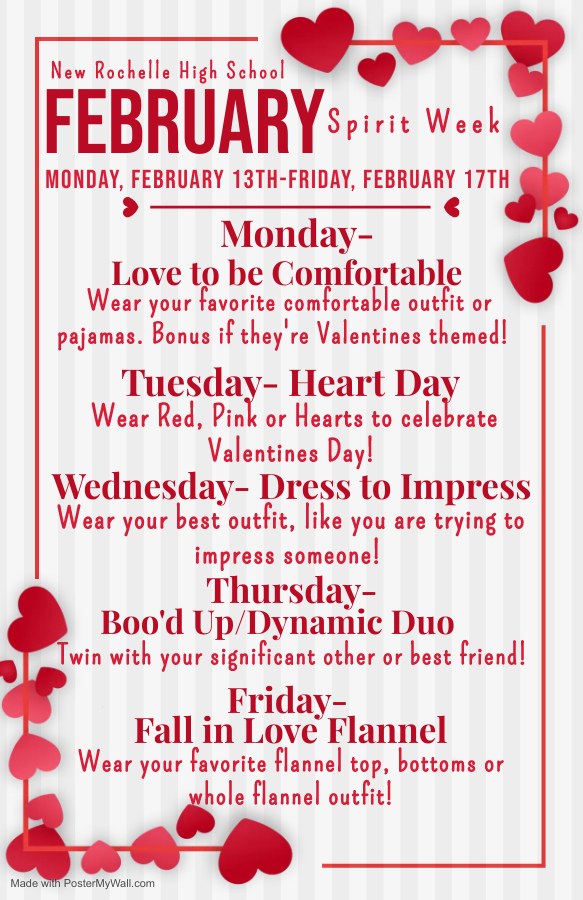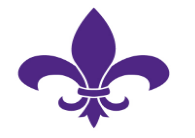 Join us for the Board of Education Meeting, Tuesday, January 24, 2023, 6 p.m./Reunión de la Junta de Educación, martes 24 de Enero de 2023, 6 p.m. Watch via Zoom
https://zoom.us/j/97071027787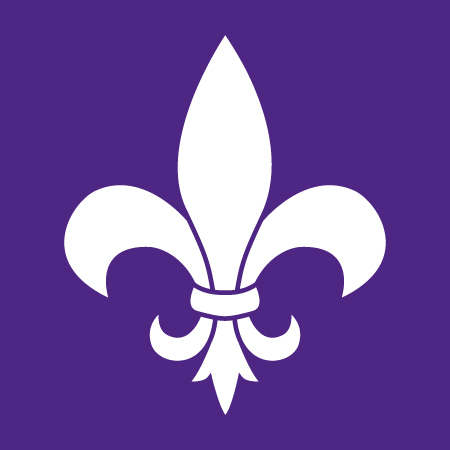 The City School District of New Rochelle was selected to report BMI/WSC (Body Mass Index/Weight Status Category) data to the New York State Department of Health for students who were in grades K, 1, 3, 5, 7, 9, and 11 during the 2021-2022 school year. Only summary information is sent. No names and no information about individual students are sent. You may choose to have your child's information excluded from this survey report. If you do not wish to have your child's weight status group information included as part of the Health Department's survey this year, please contact your child's school nurse to complete the opt-out form.

Vote for LoHud Players of the week. You can see the links in the NEWS section of the NRHS website. The players for New Rochelle HS are Bernardo Correa (Wrestling) and Rylie Rosenberg (Basketball).



Come and join us for the 11th Annual Black History Month Celebration. See Flyer for details and come join us on Feb 11th!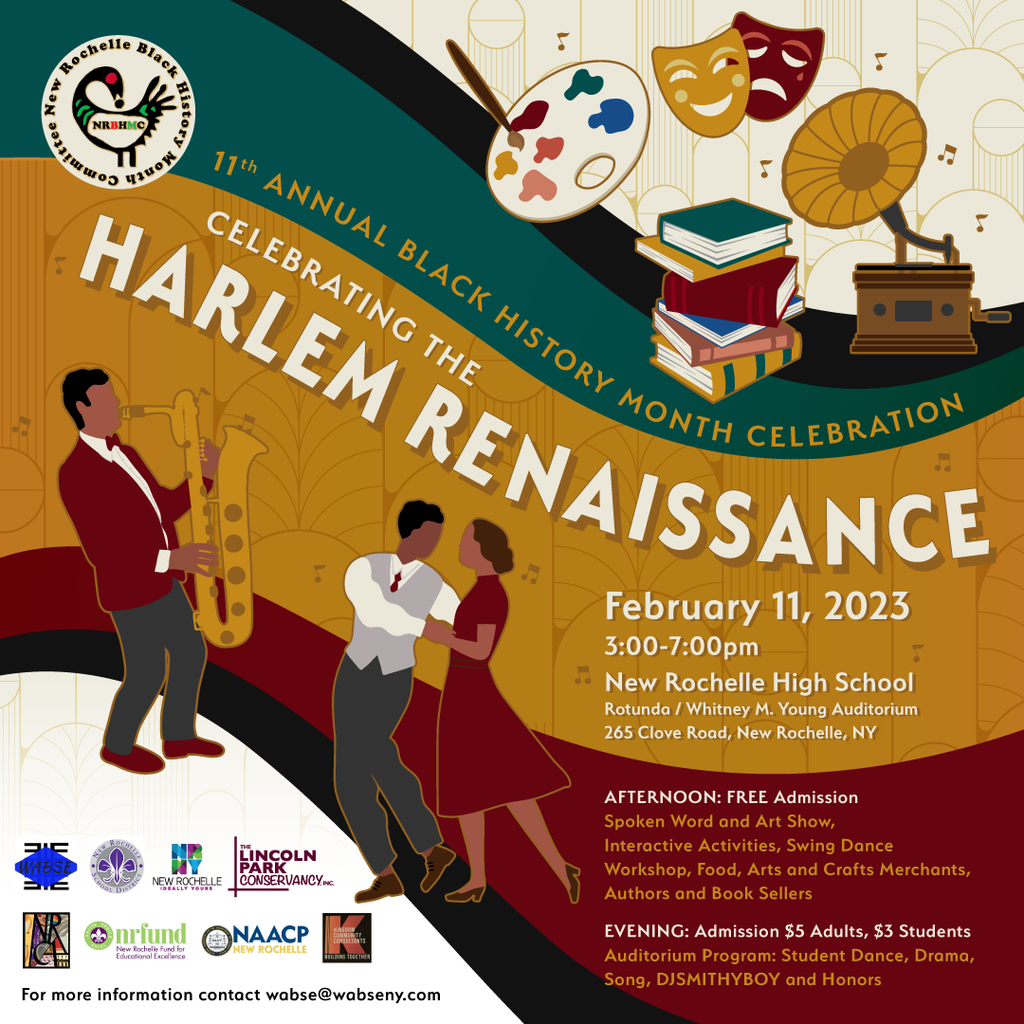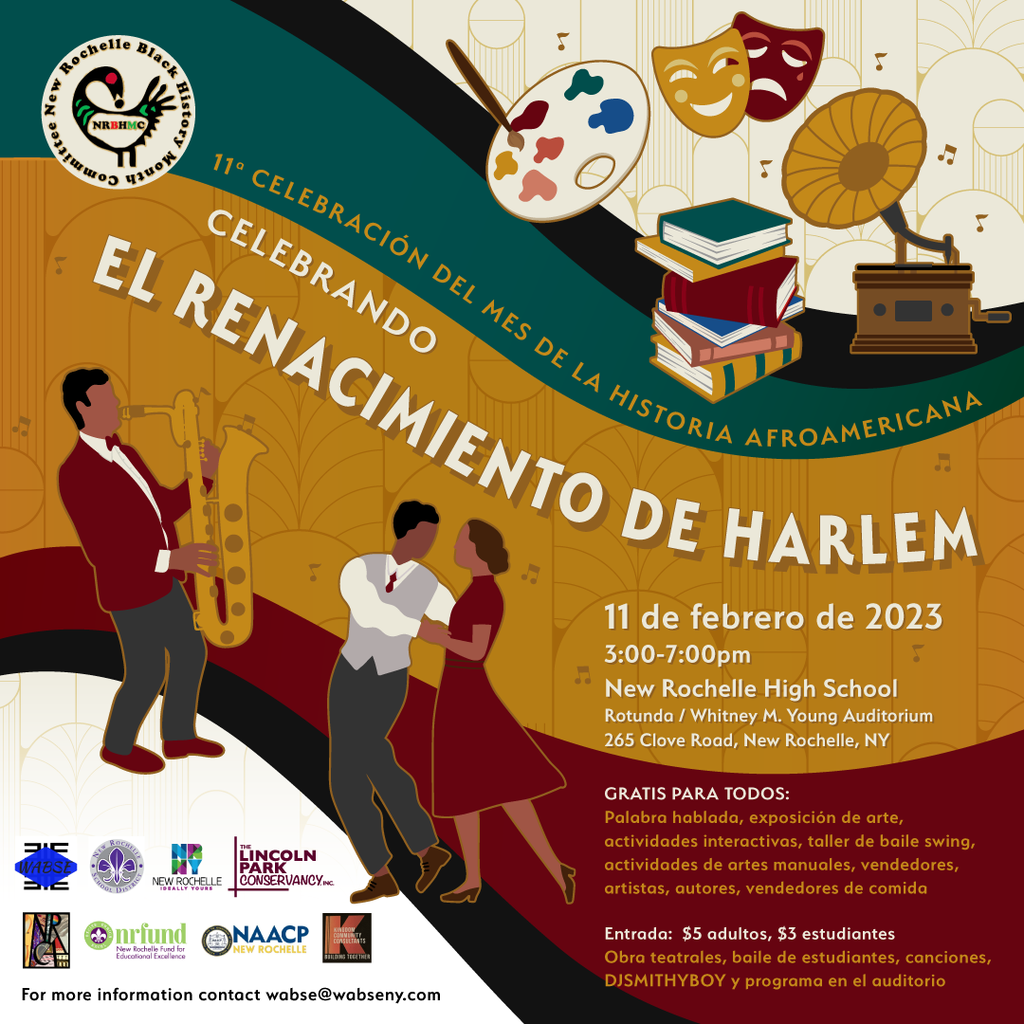 Hello, Rylie Rosenberg, a member of the Girls Varsity Basketball Team, has been nominated by The Journal News as a Player of the Week. The link below will allow you to vote for Rylie until 5:00pm today. Please show your support. Vote for Rylie Rosenberg - NRHS​ Link is on the News part of the website and in your New Rochelle email. Thank you, Mr. Young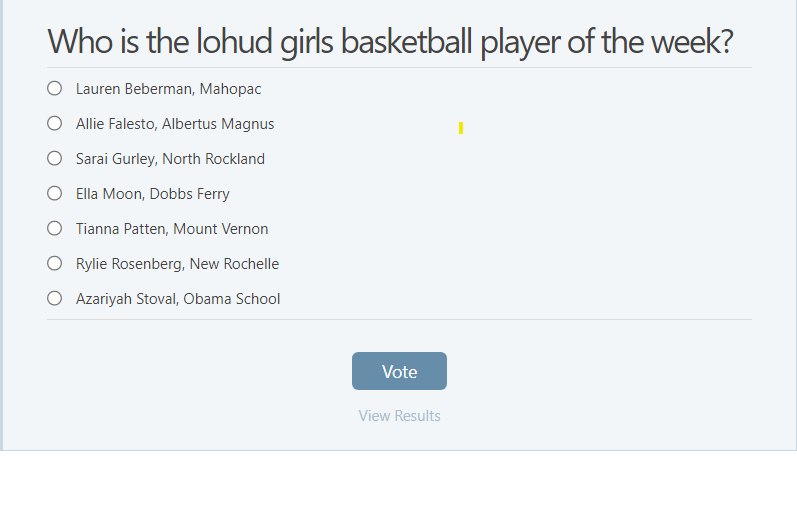 Hello Class of 2023, Do you and your family need help completing your college financial aid documents, including FAFSA and TAP?  Here is your opportunity to receive direct help completing these important financial aid documents! On Wednesday, January 11, 2023 from 6pm to 9pm, we will have a FAFSA Boot Camp with experts to help you and your family complete the forms.  There will be assistance in both English and Spanish.  This event will take place at NRHS in room 236.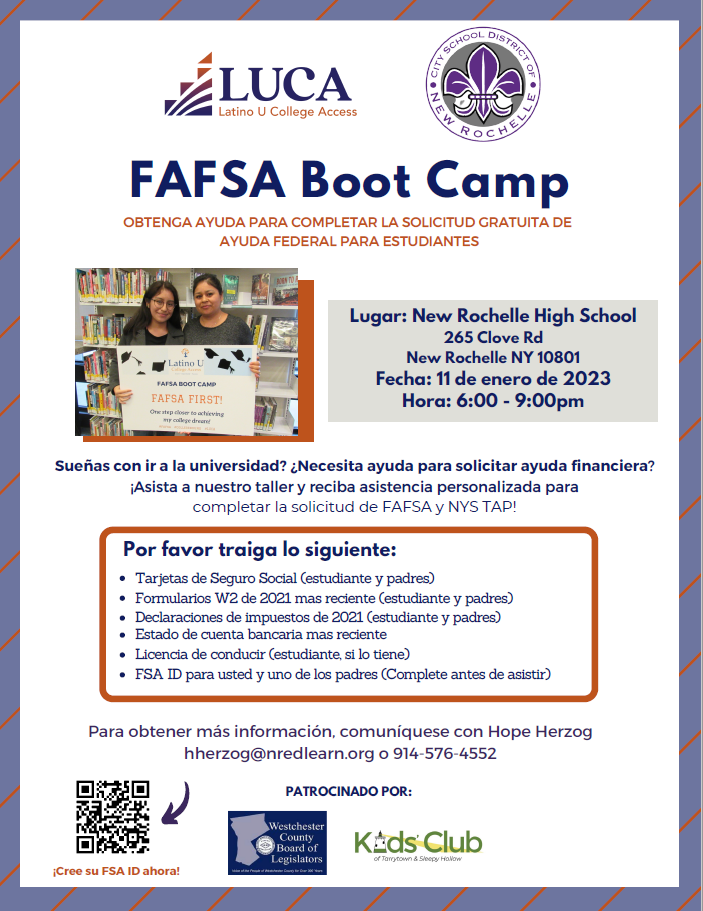 Winter is the best time to look at the star-studded sky. Orion the Hunter and his two hunting dogs take center stage. The planets, Mars, Jupiter and Venus are also visible. Come to the planetarium to know where to look for all these gems. We will take a tour of the Solar System as we present Oasis in Space "Once more, we are ready to take the audience on a rich and fascinating journey through our celestial neighborhood, as we look for one of organic life's key ingredients – liquid water." Spitz, Inc.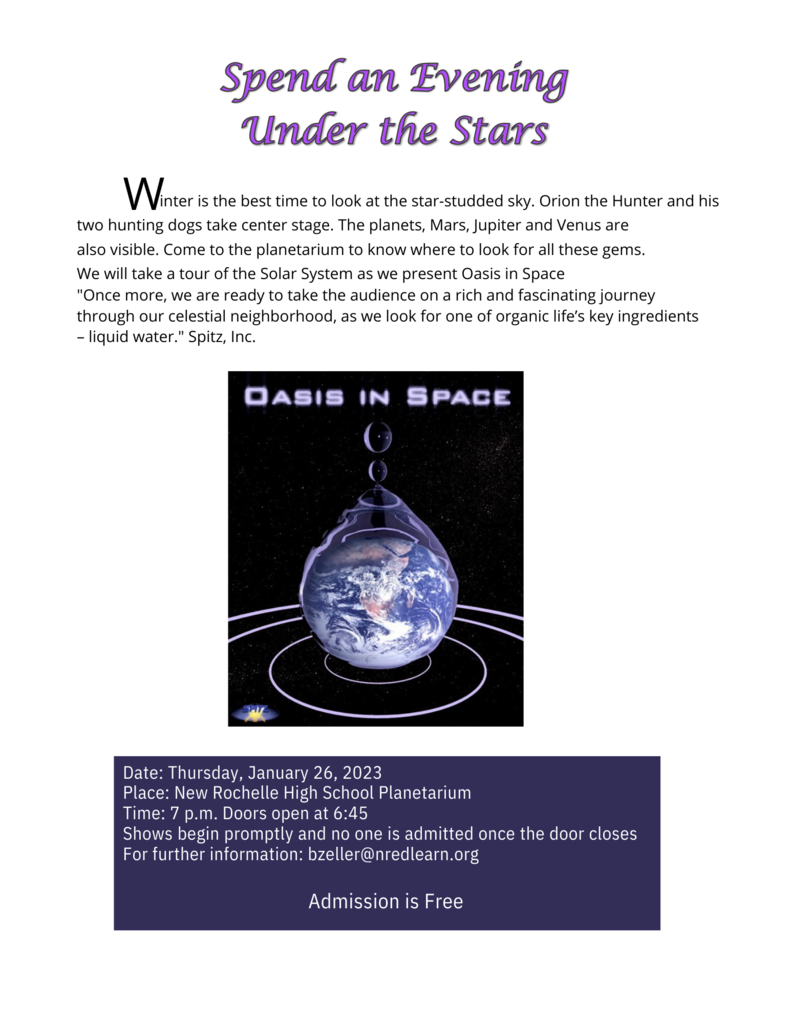 Please see the amazing opportunity for students to learn more about a career in the arts and/or curatorial studies. This event is being hosted by the Atlanta University Center (AUC) which comprises Spelman College, Morehouse College, and Clark Atlanta University. Any student interested in the arts field and potentially attending one of these HBCUs should register ASAP. The event will take place virtually on 1/9/23 at 7pm. Students and their parents are welcome to attend. REGISTER HERE:
https://www.eventbrite.com/e/making-art-work-tickets-487556162607
Be well, Ms. Cadet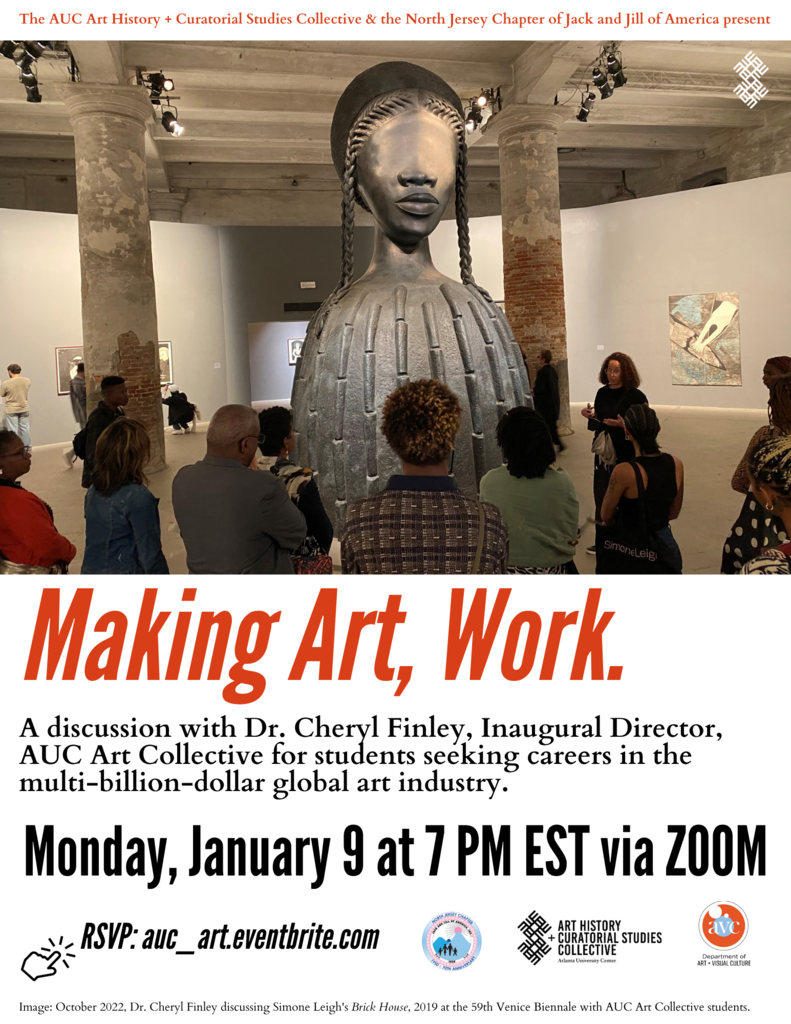 Good Afternoon New Rochelle High School Families, Please read this very important message regarding our school day tomorrow, December 23, 2023. NRHS will dismiss at 1:00 p.m. tomorrow December 23, 2023. There will be no afternoon BOCES. All afternoon and evening activities are canceled. Yellow bus transportation will be provided at dismissal. Middle and high school students will be transported by yellow buses instead of Bee-Line buses. Non-essential faculty and staff in each building will also be dismissed once all students have gone home. Please take precautions to stay safe. We wish you all a safe and happy holiday season. NRHS Administration

Open Call: Audition for PAVE! Please see the flyers for more information on how to apply to the PAVE program.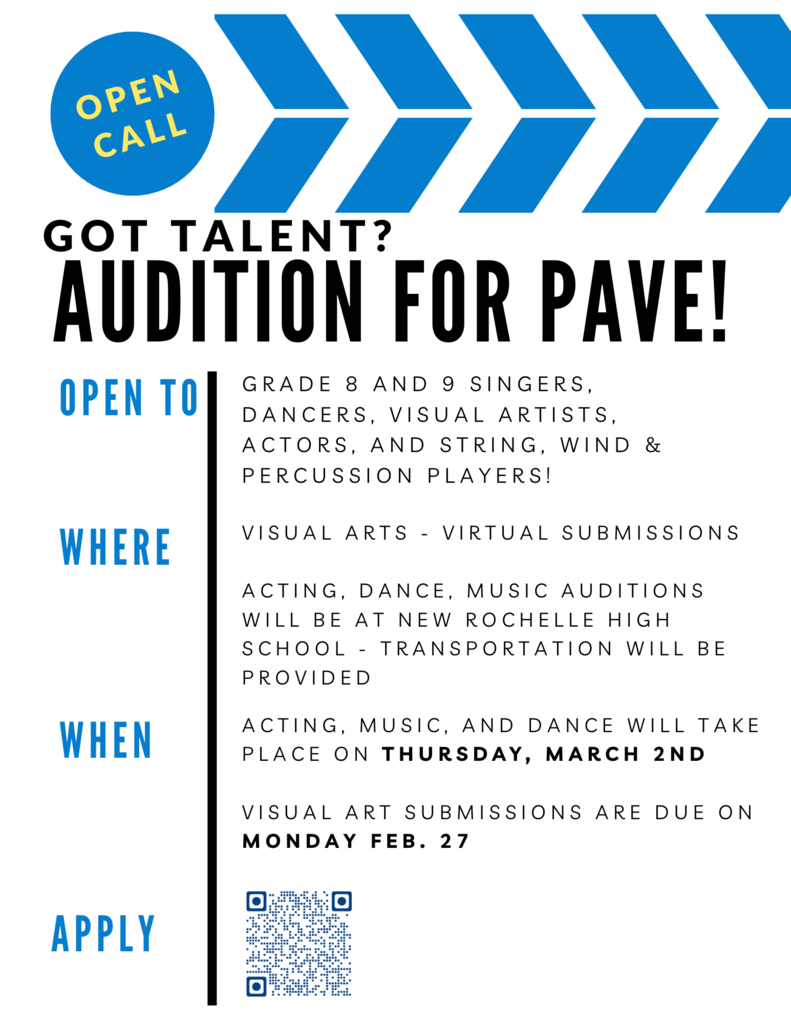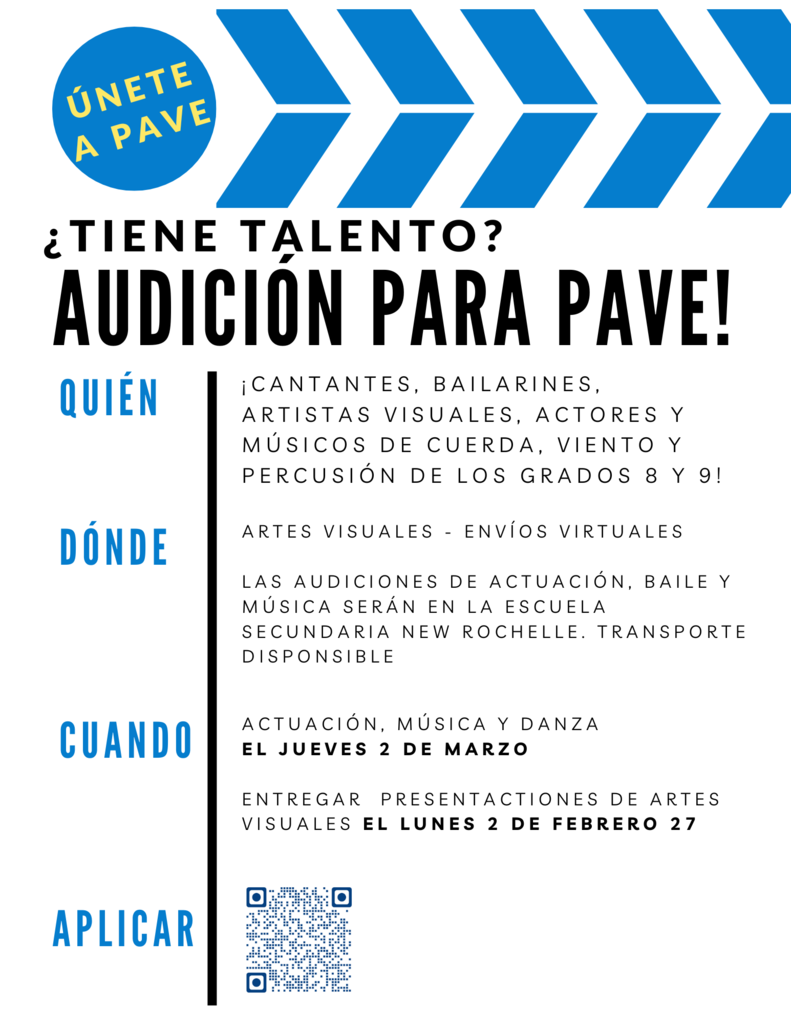 Tonight's Scheduled Annual Holiday Show at the Planetarium has been CANCELED due to impending Inclement Weather. Stay Safe!